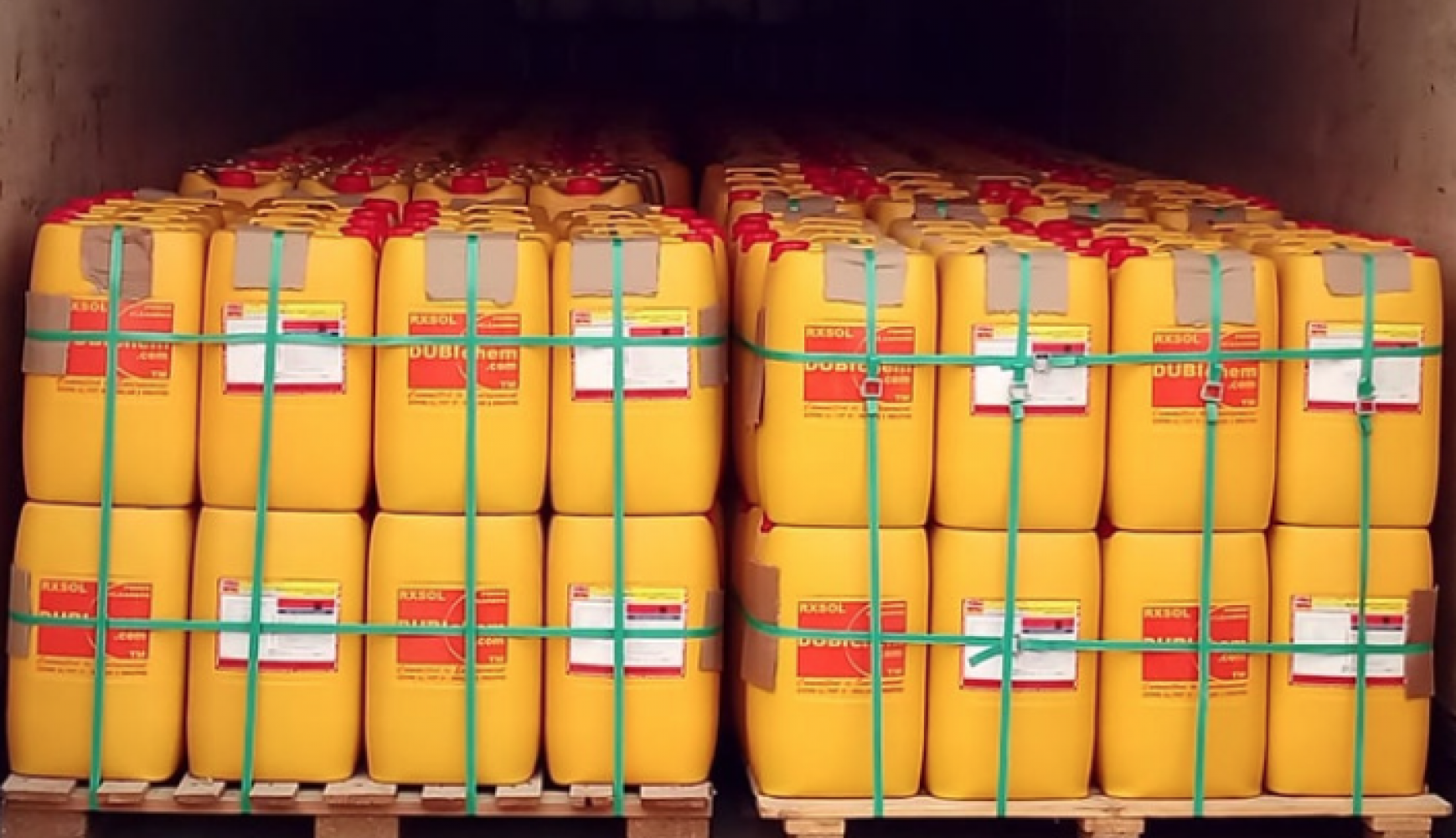 DUBI CHEM has been exporting Phosphoric Acid in BULK quantities to Europe for the past 23 years. Our large network has enabled us to export more than 100 tons of phosphoric each year to Europe. We are one of the largest local suppliers of Phosphoric Acid in UAE OMAN too. Our presence in UAE, Oman, and other Middle East countries has enabled us to stock more and more Phosphoric Acid and export it to Europe and America.
Our price is in accordance with the current market scenario and is even more reasonable when the quantity is extremely large. Phosphoric Acid H3PO4 is a very useful chemical ingredient of fertilizers and metal treatment chemicals. Phosphoric Acid stock is available in India and ready to bound for Europe within a couple of days. Feel free to contact us regarding export-related inquiries to Europe: United Kingdom, Italy, Germany, France, etc.
Phosphoric acid, also called ortho-phosphoric acid, (H3PO4), the most important oxygen acid of phosphorus, is used to make phosphate salts for fertilizers. ... Pure phosphoric acid is a crystalline solid (melting point 42.35° C, or 108.2° F); in less concentrated form it is a colorless syrupy liquid. Phosphoric acid is commonly encountered in chemical laboratories as an 85% aqueous solution, which is a colorless, odorless, and non-volatile syrupy liquid. Although phosphoric acid does not meet the strict definition of a strong acid, the 85% solution can still severely irritate the skin and damage the eyes.
The name "orthophosphoric acid" can be used to distinguish this specific acid from other "phosphoric acids", such as pyrophosphoric acid. Nevertheless, the term "phosphoric acid" often means this specific compound; and that is the current IUPAC nomenclature.
Food-grade phosphoric acid (additive E338[19]) is used to acidify foods and beverages such as various colas and jams, providing a tangy or sour taste. The phosphoric acid also serves as a preservative.[20] Soft drinks containing phosphoric acid, which would include Coca-Cola, are sometimes called phosphate sodas or phosphates.
Specific applications of phosphoric acid include:
* in anti-rust treatment by phosphate conversion coating or passivation
    * to prevent iron oxidation by means of the Parkerization process
* as an external standard for phosphorus-31 nuclear magnetic resonance
* in phosphoric acid fuel cells
* in activated carbon production[23]
* in compound semiconductor processing, to etch Indium gallium arsenide selectively with respect to indium phosphide[24]
* in microfabrication to etch silicon nitride selectively with respect to silicon dioxide[25]
* as a pH adjuster in cosmetics and skin-care products[26]
* as a sanitizing agent in the dairy, food, and brewing industries[27]
To book Phosphoric Acid in bulk quantity, mail us at: rakshit@dubichem.com