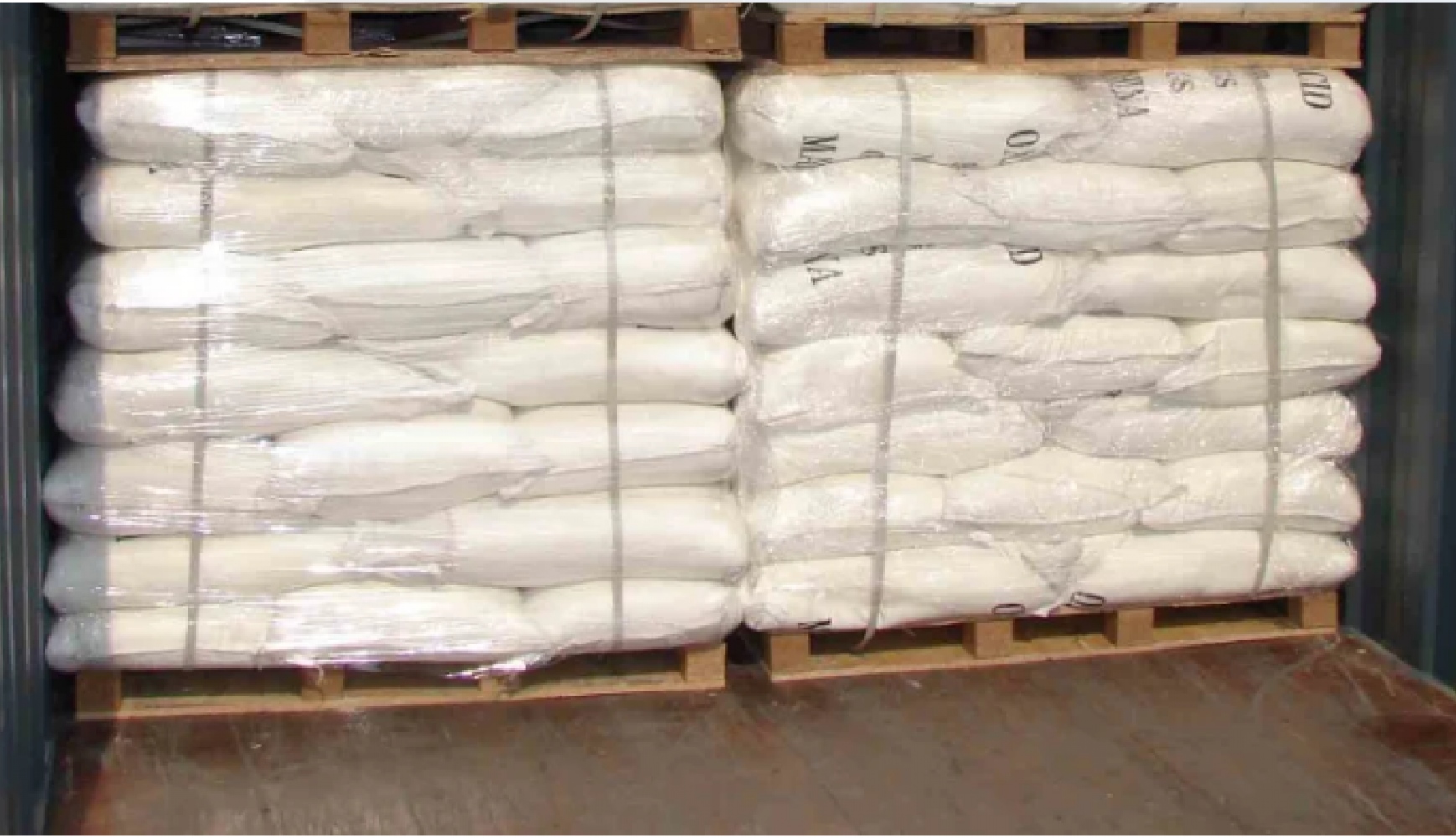 Oxalic acid is a colorless, crystalline, and highly acidic organic compound. It is mainly used as a cleaning agent, bleaching agent, and rust remover. At Dubi Chem, we are proud to be one of the leading oxalic acid suppliers and manufacturers in Dubai, UAE. Our product is of the highest quality, and we ensure that we follow all necessary procedures and standards to produce it.
CAS No and Formula
The Chemical Abstracts Service (CAS) number of oxalic acid is 144-62-7, and its chemical formula is C2H2O4. This compound has two carboxylic acid groups (-COOH) and is a dicarboxylic acid.
Product Description
Our oxalic acid is a high-quality organic compound that is produced under strict quality control measures. We use the latest technology and advanced equipment to ensure that our product meets international standards. Our oxalic acid is a white, crystalline powder that is soluble in water and has a pH value of approximately 1.2. It has a purity of 99.6% and a melting point of 189°C.
Usage and Application
Oxalic acid has a wide range of applications in various industries, including:
Cleaning Agent: Oxalic acid is an effective cleaning agent that can be used to remove rust stains, mineral deposits, and other tough stains from various surfaces, including marble, concrete, and stainless steel.
Bleaching Agent: Oxalic acid is used as a bleaching agent in the textile industry to bleach natural fibers such as wool, cotton, and silk.
Metal Cleaning: Oxalic acid is used to clean and polish metals such as brass, copper, and chrome.
Dyeing: Oxalic acid is used as a mordant in the dyeing process to improve the colorfastness of certain dyes.
Pharmaceutical Industry: Oxalic acid is used as an intermediate in the production of various pharmaceuticals.
Product Parameters
At Dubi Chem, we take great pride in producing high-quality oxalic acid that meets international standards. Our product parameters are as follows:
Purity: 99.6% min.
Moisture: 0.5% max.
Ash: 0.1% max.
Chloride: 0.01% max.
Sulphate: 0.1% max.
Iron: 10 ppm max.
Heavy Metals (as Pb): 10 ppm max.
Our Advantages
At Dubi chem, we are committed to providing our customers with the best possible products and services. Our advantages include:
High-Quality Product: Our oxalic acid is of the highest quality and meets international standards.
Competitive Prices: We offer competitive prices that are unmatched by our competitors.
Timely Delivery: We ensure that our products are delivered on time and in good condition.
Customer Service: We have a dedicated customer service team that is available 24/7 to answer any questions or concerns that our customers may have.
Company Info
Dubi Chem is a leading chemical supplier and manufacturer based in Dubai, UAE. We have been in the chemical industry for over a decade and have established a reputation for providing high-quality products and services. Our state-of-the-art facility is equipped with the latest technology and equipment, and our team of experts is highly skilled and experienced in producing chemicals of the highest quality.
Packing
We offer our oxalic acid in various packing options to suit the needs of our customers. Our packing options include:
25 kg bags
50 kg bags
1000 kg Jumbo bags
Customized packaging options are also available upon request.
We ensure that our products are packed in high-quality bags that are durable and can withstand the rigors of transportation. Our bags are made of high-density polyethylene (HDPE), which is a strong and sturdy material that is resistant to tears, punctures, and moisture.
Plant Area
Our state-of-the-art facility is located in Dubai, UAE, and is spread over an area of 10,000 square meters. We have invested in the latest technology and equipment to ensure that our products are of the highest quality. Our facility is equipped with modern machinery, and we follow strict safety and quality control measures to ensure that our products meet international standards.
Terms of Payment
At dubi chem, we offer flexible payment terms to our customers. We accept various modes of payment, including:
Bank Transfer
Letter of Credit (L/C)
Online Payment
Cash
We work closely with our customers to ensure that the payment terms are mutually beneficial and meet their specific needs.
Nearest Port
Our facility is strategically located near the Jebel Ali Port, which is one of the busiest ports in the region. This proximity enables us to efficiently ship our products to various destinations around the world. The port is well-connected by road, rail, and air, and this ensures that our products are delivered to our customers on time and in good condition.
Import & Export Mode
At dubi chem, we operate in both import and export modes. We source raw materials from various countries and manufacture our products in our facility in Dubai. Our products are then exported to various countries around the world, including the Middle East, Asia, Africa, Europe, and North America.
Other City Names
Apart from Dubai, we supply our products to various cities in the Middle East and around the world. Some of the cities where our products are in high demand include:
Abu Dhabi, UAE
Riyadh, Saudi Arabia
Doha, Qatar
Muscat, Oman
Kuwait City, Kuwait
Manama, Bahrain
Cairo, Egypt
Istanbul, Turkey
Mumbai, India
Shanghai, China
New York, USA
London, UK
 
Dubi chem is a leading oxalic acid supplier and manufacturer based in Dubai, UAE. Our product is of the highest quality, and we follow strict quality control measures to ensure that it meets international standards. We offer competitive prices, timely delivery, and excellent customer service. Our facility is equipped with the latest technology and equipment, and we operate in both import and export modes. We supply our products to various cities in the Middle East and around the world. Contact us today to learn more about our products and services.
mail@dubichem.com