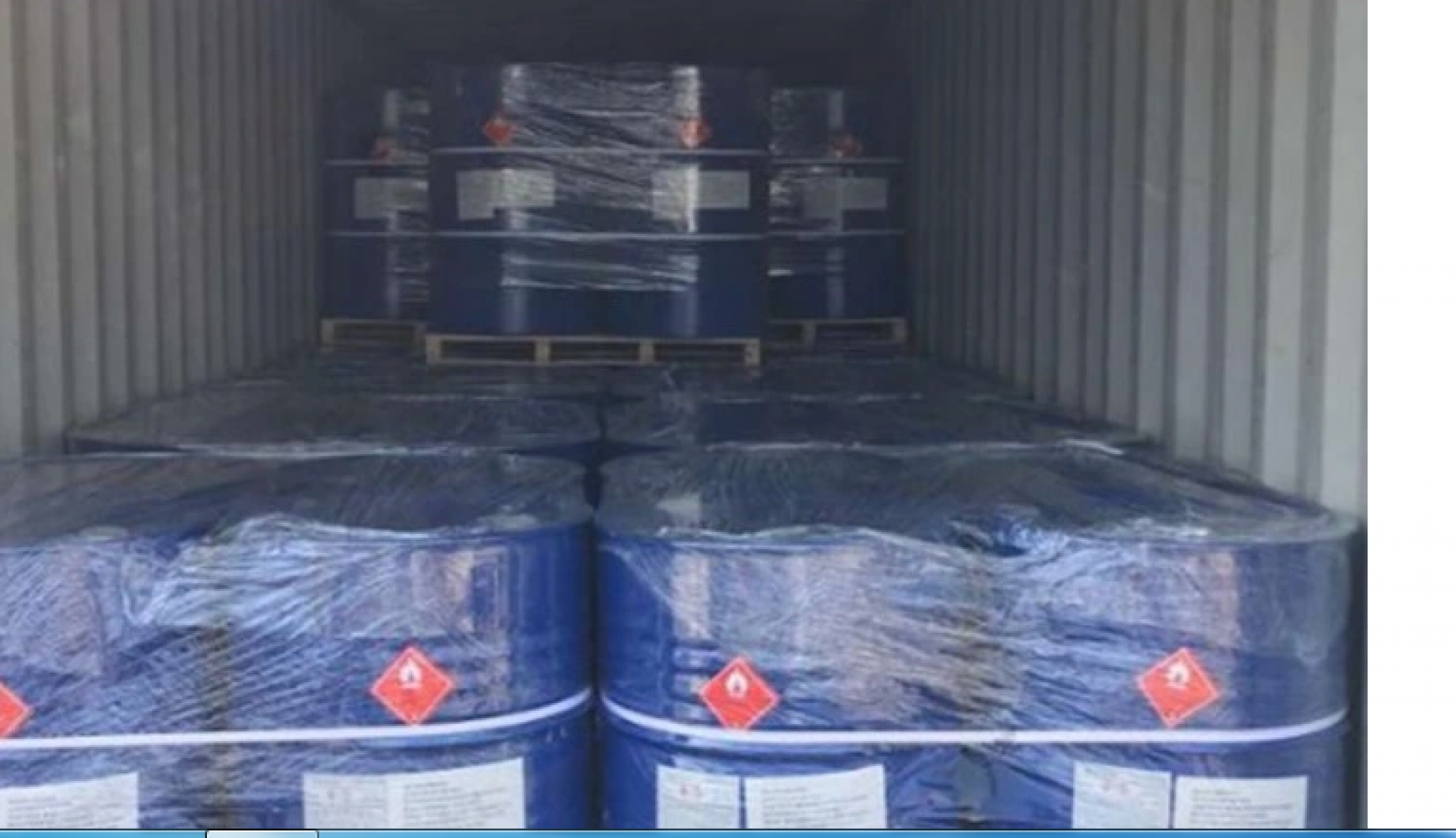 Dubi Chem is one of the Mesitylene manufacturers, exporters, producers, and suppliers in Fujairah, Sharjah, Abu Dhabi, Ajman, Ras Al Khaimah, Kuwait, Muscat, Dubai UAE. We are supplied to various industrial markets including Household, Institutional Cleaning, Personal Care, and Industrial sectors including Oil fields, chemical, Animal feed additive, Food additive, Agrochemical, Fertilizer, pharmaceuticals, water treatment, Minerals, Lubricants, Marine Industry, Metal Working chemical industry, and Coatings markets.
Mesitylene or 1,3,5-trimethyl benzene is a derivative of benzene with three methyl substituents positioned symmetrically around the ring. The other two isomeric trimethylbenzenes are 1,2,4-trimethylbenzene (pseudocumene) and 1,2,3-trimethylbenzene (hemimellitene). All three compounds have the formula C6H3(CH3)3, which is commonly abbreviated C6H3Me3. Mesitylene is a colorless liquid with a sweet aromatic odor. It is a component of coal tar, which is its traditional source. It is a precursor to diverse fine chemicals. The mesityl group (Mes) is a substituent with the formula C6H2Me3 and is found in various other compounds.
Mesitylene is used in the laboratory as a specialty solvent. In the electronics industry, mesitylene has been used as a developer for photo patternable silicones due to its solvent properties.
The three aromatic hydrogen atoms of mesitylene are in identical chemical shift environments. Therefore, they only give a single peak near 6.8 ppm in the 1H NMR spectrum; the same is also true for the nine methyl protons, which give a singlet near 2.3 ppm. For this reason, mesitylene is sometimes used as an internal standard in NMR samples that contain aromatic protons.
Uvitic acid is obtained by oxidizing mesitylene or by condensing pyruvic acid with baryta water.
It is used in the production of homopolitriformic acid, antioxidant, epoxy resin curing agent, polyester resin stabilizer, alkyd resin plasticizer, dye, etc.
Organic synthetic raw materials, used for the preparation of homopolitriformic acid, as well as antioxidant, epoxy resin curing agent, polyester resin stabilizer, alkyd resin plasticizer, preparation of 2,4, 6-tritoluidine for the production of reactive brilliant blue, K-3R and other dyes.
Used as analytical reagent, solvent, organic synthesis, etc.
We are trying our best to supply every chemical you may wish to buy. However, if there is something you can't find, feel free to contact us and we will find just what you are looking for and offer you a competitive price. We have many customers in the United States, Canada, Mexico, Australia, United Kingdom, and European Union countries and retain long-term cooperation. ​For more information or to request a particular product, call customer services or Given website Email address.