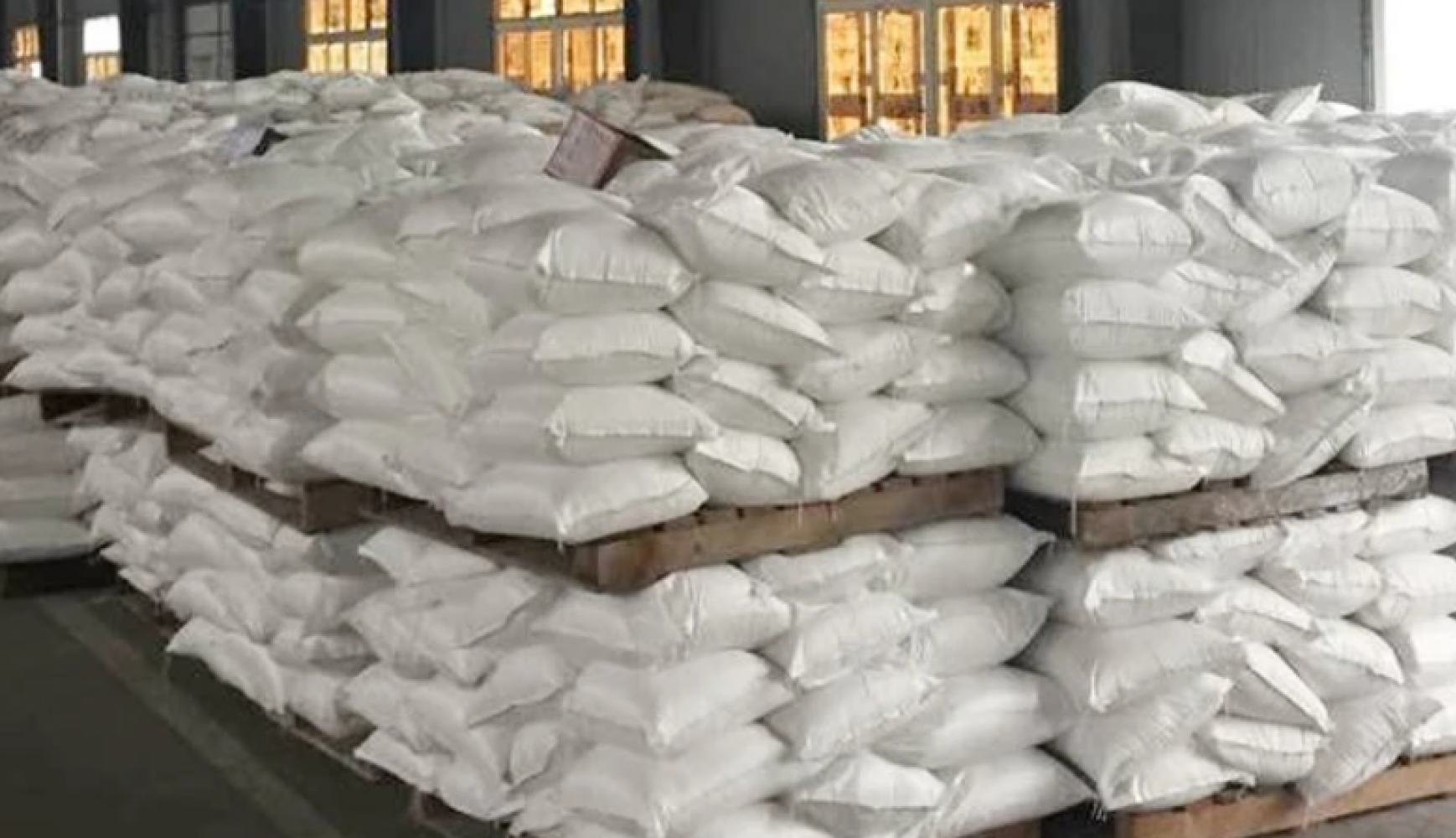 Dubi Chem is one of the Ammonium bifluoride manufacturers, exporters, producers, and suppliers in Fujairah, Sharjah, Jurf Ajman, Abu Dhabi, Ajman, Ras Al Khaimah, Kuwait, Muscat, Dubai UAE. 
Ammonium bifluoride is the inorganic compound with the formula NH4HF2 or NH4F·HF. It is produced from ammonia and hydrogen fluoride. This colorless salt is a glass-etchant and an intermediate in a once-contemplated route to hydrofluoric acid.
Other names
Ammonium acid fluoride
Ammonium hydrofluoride
Ammonium difluoride
Ammonium hydrogendifluoride
Ammonium hydrogen difluoride
CAS No.:    1341-49-7
Formula:    Nh4hf2
Certification:    ISO
Purity:    90%~99%
Grade Standard:    Industrial Grade
It is used as an etching agent for engraved glass, antiseptic agent and disinfectant, the solvent in producing metal beryllium using beryllium oxide, analytic reagent and surface treating agent of silicon steel plate; also used as an oxidant in producing ceramic and aluminum-magnesium alloy, cleaning agent in steam generation system of boiler's water supply system, fluoridating agent in organic synthesis, the reagent in extracting the rare element from electroplating solution.
Application: Polishing, etching, and frosting of glass. Fungicide. Pickling of the foundry. Additive for oil drilling. Polishing aluminum surfaces.
Mainly used as glass etching agents (together with fluohydric acid) in the production of etched glass. It is also used as a chemical agent, disinfection and antiseptic agent in the fermentation industry, solvent in making beryllium from beryllia, and the surface treating agent of silicon steel plate. Other application includes ceramic, magnesium alloy, the detergent in boiler feedwater system and steam-generating system, acidizing of the sandstone in oil well, and catalyzer of alkylation isomerization.
 
We are trying our best to supply every chemical you may wish to buy. However, if there is something you can't find, feel free to contact us and we will find just what you are looking for and offer you a competitive price. We have many customers in the United States, Canada, Mexico, Australia, United Kingdom, and European Union countries and retain long-term cooperation. ​For more information or to request a particular product, call customer services or the Given website Email address.