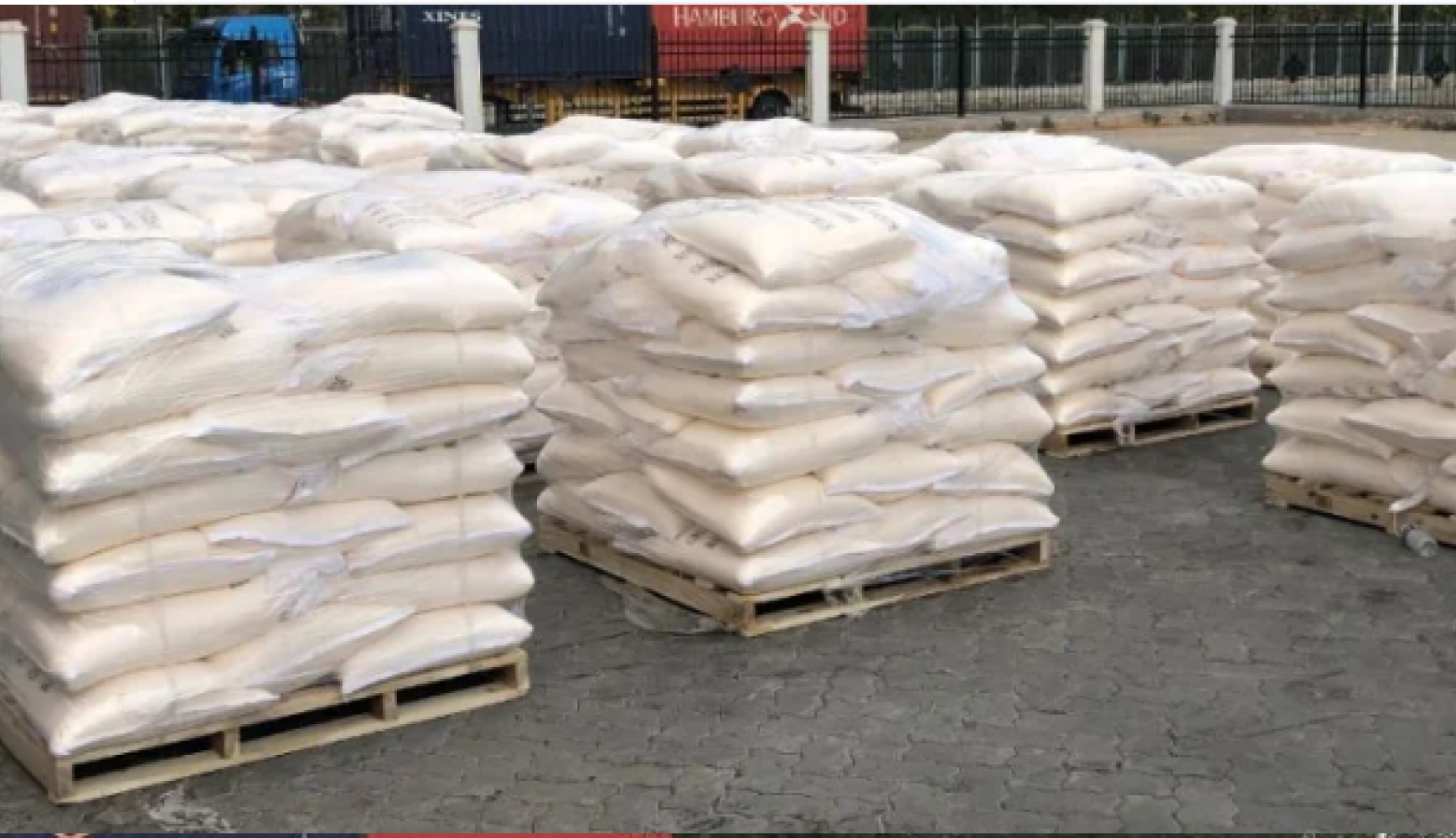 Dubi Chem is one of the Potassium ferrocyanide manufacturers, exporters, producers, and suppliers in Fujairah, Sharjah, Jurf Ajman, Abu Dhabi, Ajman, Ras Al Khaimah, Kuwait, Muscat, Dubai UAE. 
Potassium ferrocyanide is the potassium salt of the coordination complex. This salt forms lemon-yellow monoclinic crystals.
Historically, the compound was manufactured from organic compounds containing nitrogen, iron filings, and potassium carbonate. Common nitrogen and carbon sources were torrified horn, leather scrap, offal, or dried blood.
Applications
Potassium ferrocyanide finds many niche applications in the industry. It and the related sodium salt are widely used as anticaking agents for both road salt and table salt. The potassium and sodium ferrocyanides are also used in the purification of tin and the separation of copper from molybdenum ores. Potassium ferrocyanide is used in the production of wine and citric acid.
In the laboratory, potassium ferrocyanide is used to determine the concentration of potassium permanganate, a compound often used in titrations based on redox reactions. Potassium ferrocyanide is used in a mixture with potassium ferricyanide and phosphate-buffered solution to provide a buffer for beta-galactosidase, which is used to cleave X-Gal, giving a bright blue visualization where an antibody (or other molecules), conjugated to Beta-gal, has bonded to its target. On reacting with Fe it gives a Prussian blue color. Thus it is used as an identifying reagent for iron in labs.
Application
It is used in the manufacture of pigments, printing and dyeing oxidation AIDS, paints, inks, potassium hematite, explosives and chemical reagents. It is also used in iron and steel heat treatment, lithography, engraving and pharmaceutical industries. Its food additive grade products are mainly used as anti caking agents for table salt.
Applications:
1)Food grade is mainly used as food additive, such as: anticaking agent in table salt or to remove heavy metal ions (iron, copper, zinc, etc.) from wine, soy protein...  
2)Industry grade is mainly used to produce iron blue and potassium ferricyanide, or used in paint, printing ink, coloring matter, leather industry, pharmacy, heat treatment of metal, metallurgy and other industries. 
3)Chemical reagent grade is mainly used in high-tech fields such as microelectronics, aerospace. 
4)Pharmaceutical industry is used as flocculant, can achieve the ideal in the process, improve the quality of medicine.
We are trying our best to supply every chemical you may wish to buy. However, if there is something you can't find, feel free to contact us and we will find just what you are looking for and offer you a competitive price. We have many customers in the United States, Canada, Mexico, Australia, United Kingdom, and European Union countries and retain long-term cooperation. ​For more information or to request a particular product, call customer services or the Given website Email address.