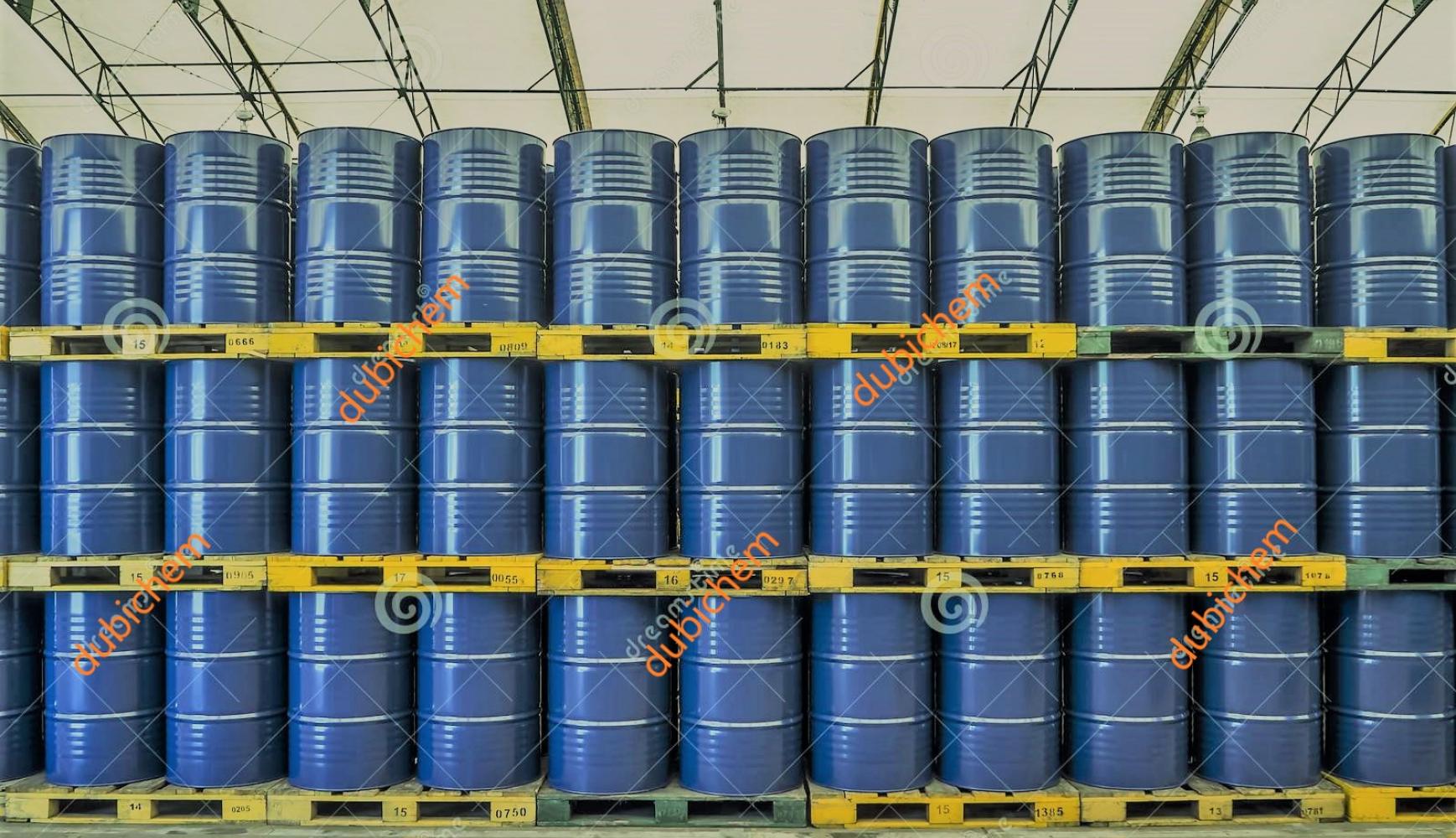 Ethanol (also called ethyl alcohol) has the structural formula C2H5OH/C2H6O. DUBICHEM continues to  be one of the most reputable and leading manufacturer of industrial as well as lab grade ethanol in U.A.E., Middle-East and the Gulf countries. Dubichem supplies Ethanol/ethyl alcohol in Dubai, Sharjah, Fujairah and Abu Dhabi.
TESTS FOR ETHANOL:
* When ethanol is added to acetic acid(CH3COOH), a characteristic pleasant odour of ethyl acetate/ethyl ethanoate can be smelled. This reaction is also called ESTERIFICATION. This reaction proves to be a test for ethanol/ethyl alcohol as well as can be used to add odour/flavour to substances like soap.
*When sodium crystals are added to ehtanol, sodium ethoxide is formed and a brisk effervescence(bubbling) of hydrogen gas is evolved (which can be tested by bringing a glowing splinter which dies out) 
Dubichem is a reputed manufacturer of ethanol and only after testing the ethanol for its purity as well as its nature, we supply our product.
USE OF ETHANOL:
Ethanol is used extensively as a solvent in the manufacture of varnishes and perfumes; as a preservative for biological specimens; in the preparation of essences and flavorings; in many medicines and drugs; Ethanol/ethyl alcohol is also used as a disinfectant and in tinctures (e.g., tincture of iodine); and as a fuel and gasoline additive.