Available Packing Sizes:
250 Ml, 500 ml, 1, 5, 10, 20, 25, 50, 210 Ltr export quality container available at Navi Mumbai, Gandhidham, Visakhapatnam, Chennai, Kolkata, Fujairah, Dubai.
Degreaser cleaner makes oil soluble in water. Degreaser higher concentration not only resulting oil cleaning effect smoothly but also its costing less in terms of area covered per unit wise.
Product Note:
Degreaser manufacturer supplier and exporter
Product Technical Specification:
Remarks:
Degreaser Cleaner is specialized Oil greaser deposited cleaning product, Which is effectively cleans grease, oils, cutting fluids, greasy soils, prints, and other greasy contamination.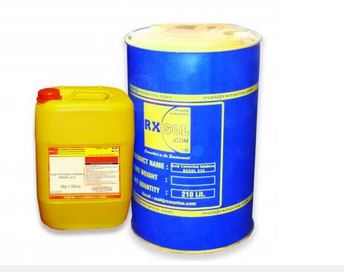 The most important feature of Best Degreaser Cleaner is to make oil, hard deposit easy soluble in water, which helps to clean Parts for Cars, Trucks & SUVs in Automobile industries. Our team continiously working on oil emulsification sector since 1995 which make RXSOL brand degreaser  most popular for Industrial, Marine, Oil field, Railway, Airplane and many more. 
Degreaser, suppliers, manufacturers, wholesalers, traders in India as well as in the Middle East - UAE. Due to our multi-location production unit ( Kolkata, Mumbai, Chennai, Visakhapatnam, Gandhidham ) our Degreaser prices becomes very economical. And daily uses by our end user has given us strength power to modify our degreaser formulation up to the mark and their expectation. 
Free Delivery / Supply Locations :
Oman, Bahrain, Abu Dhabi, Ajman, Al Ain, Dubai, Ras Al-Khaimah, Ras al Khaimah, Fujairah, Sharjah, Umm Al Quwain, Fujairah, Ruwais, Mina (Port) Zayed, Khalifa Port, Kizad, Port Rashid, Jebel Ali Port, DP WORLD, Jebel Ali Free Zone, Khor Fakkan Container Terminal, Port Rashid, Jebel Ali Port, Mina Kalid Port, Khor Fhakan Port ( Khawr Fakkan, Khawr al-Fakkan ), Sharjah Creek, Ajman, Port of Hamriyah, Mina Zayed Port, Mussafah port, Khalifa Port, Umm al-Nar Port, Um Al Quwain Port, Saqr Port, Port of Fujairah, Dibba Port, Jebel Dhanna, Mina Al Hamriya, Mina Rashid, All United Arab Emirates