Available Packing Sizes:
25, 50, 210 Ltr BILGE COAT acid neutralizer available at our all Indian And Middle East coastal branches.
Bilge Coat (Sulphur Acid Neutralizer)
RXSOL Bilge Coat is highly effective chemicals and an alkaline Solution  for  the Bilge Line and well during the carry of cargo as like Sulphur. This Product act as a neutrilizer for the collection of Acidic Bilge Water. Bilge coat is more safer and effective in use compare than other alkaline Materials.
Acts as Acid Neutralizer formed during sulphur voyages. 
Product Application:
Dose and Using Procedure
• Use a clean Drum or any plastic tank. Fill the water up to 190 Ltrs and add the RXSOL concentrated Bilge coat 2-4 Ltrs. Stirr well and now it is ready RXSOL BILGE COAT SOLUTION to use.
• Pour 15 to 20 litres of RXSOL BILGE COAT SOLUTION  directly into each hold sounding pipe from on deck.  Replenish each time after the bilge water is pumped out.
Product Dose:
General recommandation 1 Jug per hold, per week.
Product Note:
Benifit :
>Bilge Protection against Acidic Water.
>Enviroment Friendly.
>Low quantity is sufficiant Due to High Concentration and easy ro transport.
>Can be Easly Use and make the solution by Ship Crew on board.
> Due to liquid easy to handle and safe compare than other solid alkaline materials.
Product Technical Specification:
OCCURS OR SYMPTOMS PERSIST.
INTENDED USE
DILUTION RATE
(Concentrate : Fresh Water)
BOXES PER HOLD
HANDYMAX
(per week)
PANAMAX
(per week)
Bilge Water (Acidic Water) Neutralizer
1 : 23 (4 ltrs : 92 ltrs water)
20-25 Ltrs
100 Ltrs
125 Ltrs
Remarks:
Avoid contact with skin and eyes. Avoid breathing mist
and vapors. Always wear protective gloves, goggles
and masks. Keep away from oxidizers, acids and
metallic powders. Refer to MSDS for more information.
 
FIRST AID MEASURES
SKIN  :  Wash exposed areas with water.
EYES :  Flush eyes with plenty of water for 20 mins.
INHALATION :  Remove patient to fresh air.
INGESTION  : Do not induce vomiting.
Give patient a glass of water or milk.
GET MEDICAL ATTENTION IF ALLERGIC REACTION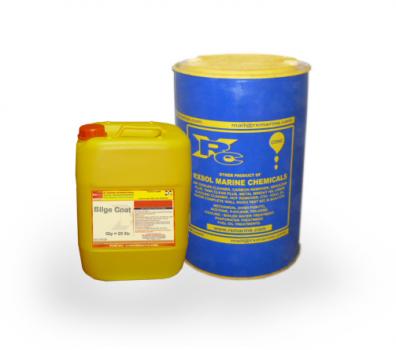 Acid Neutralizer is very effective product to neutralize acidic cargo residue. 
We are in Marine cleaning chemicals and keeping ready stock of Tank cleaning chemicals for tanker vessel and also ship hold cleaning chemicals for Dry Bulk Carriers available ready stock at all Indian and UAE - Middle East coastal. Please feel free to Contact us, we will answer 24 hours, 7 days a week.
Bilge Coat Acid neutrailzer supplier in Kandla - Deen Dayal UPadhya Port, Sikka, Mundra, Hazira, Mumbai, JNPT Nhava Seva, Goa, Manglore, Chennai - Ennore, Visakhapatnam - Gangavaram, Kolkata - Haldia, Paradip, Fujairah, Dubai, Sharjah, Abu Dhabi.
Free Delivery / Supply Locations :
Oman, Bahrain, Abu Dhabi, Ajman, Al Ain, Dubai, Ras Al-Khaimah, Ras al Khaimah, Fujairah, Sharjah, Umm Al Quwain, Fujairah, Ruwais, Mina (Port) Zayed, Khalifa Port, Kizad, Port Rashid, Jebel Ali Port, DP WORLD, Jebel Ali Free Zone, Khor Fakkan Container Terminal, Port Rashid, Jebel Ali Port, Mina Kalid Port, Khor Fhakan Port ( Khawr Fakkan, Khawr al-Fakkan ), Sharjah Creek, Ajman, Port of Hamriyah, Mina Zayed Port, Mussafah port, Khalifa Port, Umm al-Nar Port, Um Al Quwain Port, Saqr Port, Port of Fujairah, Dibba Port, Jebel Dhanna, Mina Al Hamriya, Mina Rashid, All United Arab Emirates