Available Packing Sizes:
5, 20 ltr, 35, 50, 210 ltr and also in IBC TANK. mail us for factory sale discounted price.
RXSOL ANTIFREEZE Corrosion Inhibitor
Introduction
Antifreeze compound for cooling water systems , It is a Very effective blend of GLYCOL classified chemicals along with CORROSION inhibitor to protects all engineering precious metal including aluminium . Its chemically treated layer protect radiators and engines, against rust and corrosion. Its proper dose in cooling system gives full protection from corrosion.
It is biodegradable and does not present an environmental problem.
Product Application:
Solution Strength :
25 Ltrs RXSOL-16-4020-020 : 75 Ltrs Water gives

freezing protection up to -14

0

C

  "or" 25% solution (1 part anti-freeze to 3 parts water)
For extra cold / winter climate , increase to a 33% solution (1 part anti-freeze to 2 parts water) to give

freezing protection down to -17

0

C

.
Product Dose:
EYES : Irrigate copiously with clean, fresh water for at least 15  minutes. Seek medical advice.
SKIN :  Wash  immediately  with  plenty  of  water.  Remove  contaminated   clothing.  If  irritation  persists  seek  medical attention.  Wash  contaminated  clothing  before  using  them.
INHALATION : Remove to fresh air. If breathing is irregular seek medical advice.
INGESTION :  Obtain  immediate  medical  attention.  Induce  vomiting  only  if indicated  by  the  doctor.  Never  give anything  by  mouth  to  an  unconscious  person.
Product Technical Specification:
Remarks:
Antifreeze



APPLICATIONS



Antifreeze Special is free from amine, phosphate and nitrite etc. And uses as  engine Antifreeze as well as coolant. This product is based on ethylene glycol. It contains a corrosion inhibitor,  salts of organic acids and silicates (Si-OAT). It protects all metallic parts against corrosion and deposits in the cooling system.



Benefit



The product protects all parts of cooling system from frost, oxidation and overheating.



It has long-term protection against corrosion for all materials used in the engine and radiator construction, such as cast iron, aluminium, copper and solder alloys as well as a good compatibility with hoses, seals or plastics.



It contains carefully selected amine, nitrite, boron and phosphate free inhibitors and is therefore environmentally friendly.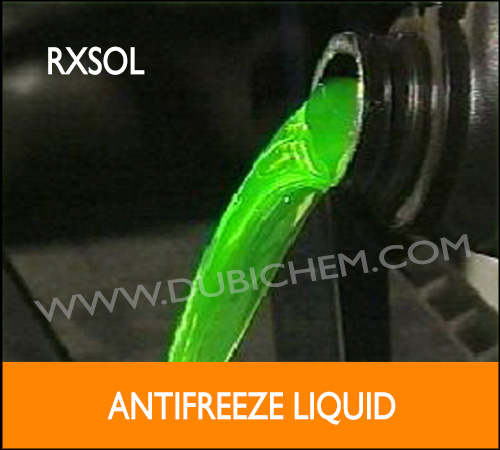 Free Delivery / Supply Locations :
Oman, Bahrain, Abu Dhabi, Ajman, Al Ain, Dubai, Ras Al-Khaimah, Ras al Khaimah, Fujairah, Sharjah, Umm Al Quwain, Fujairah, Ruwais, Mina (Port) Zayed, Khalifa Port, Kizad, Port Rashid, Jebel Ali Port, DP WORLD, Jebel Ali Free Zone, Khor Fakkan Container Terminal, Port Rashid, Jebel Ali Port, Mina Kalid Port, Khor Fhakan Port ( Khawr Fakkan, Khawr al-Fakkan ), Sharjah Creek, Ajman, Port of Hamriyah, Mina Zayed Port, Mussafah port, Khalifa Port, Umm al-Nar Port, Um Al Quwain Port, Saqr Port, Port of Fujairah, Dibba Port, Jebel Dhanna, Mina Al Hamriya, Mina Rashid, All United Arab Emirates