Windshield washer solvent is formulated to be used as an automotive and truck windshield washing cleaner. Special ingredients remove road film, salt residue, and insects. Windshields sparkle, and will not streak when wipers are used. This product may also be used to polish chrome on automobiles. This product maybe diluted 1 part cleaner to 1 part water in winter months to resist freezing. See use dilution chart for dilution ratio to be used in automobile reservoir according to temperature protection desired.
Product Application:
AREAS FOR USE: New & used car dealers.  Large trucking companies.  Police departments.  City fleet maintenance.  Service Stations.  Construction companies.
Product Dose:
DIRECTIONS FOR USE:  1 part concentrate to 1 part water
Product Technical Specification: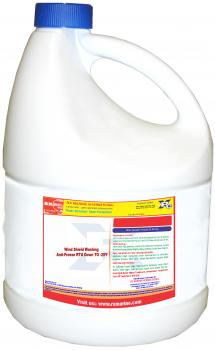 Free Delivery / Supply Locations :
Oman, Bahrain, Abu Dhabi, Ajman, Al Ain, Dubai, Ras Al-Khaimah, Ras al Khaimah, Fujairah, Sharjah, Umm Al Quwain, Fujairah, Ruwais, Mina (Port) Zayed, Khalifa Port, Kizad, Port Rashid, Jebel Ali Port, DP WORLD, Jebel Ali Free Zone, Khor Fakkan Container Terminal, Port Rashid, Jebel Ali Port, Mina Kalid Port, Khor Fhakan Port ( Khawr Fakkan, Khawr al-Fakkan ), Sharjah Creek, Ajman, Port of Hamriyah, Mina Zayed Port, Mussafah port, Khalifa Port, Umm al-Nar Port, Um Al Quwain Port, Saqr Port, Port of Fujairah, Dibba Port, Jebel Dhanna, Mina Al Hamriya, Mina Rashid, All United Arab Emirates