Manufacturer and supplier of the finest quality Trisodium Phosphate. 
cleaning agent, lubricant, food additive, stain remover and degreaser. And also use for preparing smooth surfaces for painting. Trisodium phosphate can also be found as a food additive; it is used as an acidity regulator (buffering agent), emulsifier, thickening agent, nutrition enlargement agent and sequestrant (metal-chelating agent). 
Used for softening hard water
Used as an ingredient in detergents
Helps in removing soils and keeping soil from re-depositing
Product Application:
Sodium Phosphate Tribasic TSP is commonly used after cleaning with mineral spirits in order to then clean up all the mineral spirits.
Product Dose:
Cleaning products labeled as TSP Sodium Phosphate Tribasic may contain other ingredients as well, and may in fact be less than half TSP. So even "regular" TSP found at the hardware store may be half TSP and half "TSP substitute". Some large home improvement centers that sell paint no longer offer TSP.
TSP may be used with household chlorine bleach in the same solution, and this is particularly good for removing mildew from wood. The TSP alone can cause dark stains on redwood, and bleach prevents it. 
It is also used in various forms as a boiler treatment chemical for calcium precipitation, Sodium Phosphate Tribasic is also used to clean swimming pool polyester filter elements.
Our specialization is in prominent Manufacturer and Supplier of Trisodium Phosphates that is widely used in detergents. 
Product Note:
RXSOL is Trisodium phosphate Manufacturers in INDIA, and RXSOL team also work as trisodium phosphate Suppliers in Mumbai, Navi Mumbai, Surat, Kandla, Gandhidham, Visakhapatnam, Ennore, Chennai, Kolkata, Ennore, Paradip, Fujairah, Dubai, Sharjah, Abudhabi, Middle East and entire Gulf region. RXSOL group also listed in top 10 Trisodium phosphate Exporters.
Synonym (s)...................……………...Sodium orthophosphate dodecahydrate 
RXSOL group have major stock point at following location :::
Suppliers in Chennai  Suppliers in Mumbai  Suppliers in Kolkata  Suppliers in Dubai Supplier in Fujairah Supplier in Visakhapatnam
Product Technical Specification:
Trisodium Phosphates is available in different forms and helps in softening the water and removes the soil content. Available in
Crystal form
Anhydrous form

Used for
Softening water
Removing soil
Preventing soil from re depositing

Widely Used in
Pharmaceutical industries
Textile industries
Food & beverages industries
Agriculture industries
Remarks:
TSP is a strong base and can cause severe eye damage and can burn unprotected skin.
Wear suitable clothing and eye protection. Keep away from skin and out of gloves.
Any foliage near where TSP is to be used should be soaked with plain water prior to the application of TSP, and rinsed down afterward. Be sure to read and follow all warnings on the product's packaging.
TSP is a very strong cleaner at the dilutions normally used, which vary from 1/2 cup TSP to 2 gal. warm water for "heavy duty cleaning"  to 1 cup TSP to 3 quarts warm water for "ridiculously heavy duty cleaning"  (source The Savogran Company).  For mildew killing, household bleach is added to the TSP/water mixture.  The recommended ratio is 1 part household bleach to 4 parts water.
Information:
DUBI chem Marine International is one of largest stockist of TSP, TRI SODIUM PHOPHATE in Fujairah.  TRI SODIUM PHOSPHATE best source and supplier in DUBAI, SHARJAH, Middle East. We have manufacturing plant in Mumbai, INDIA. And keeping huge stock at FUJAIRAH to full fill local demand of GULF and Middle East.
Ask for full container load price for standard specification of Tri sodium Phosphate.  Our product quality is fully controlled under our Manufacturing plant.  Pl. mail us your import / export inquiry on  dubichem@gmail.com  . Direct shipment from Mumbai plant to customer destination will cost very less and competative from other supplier.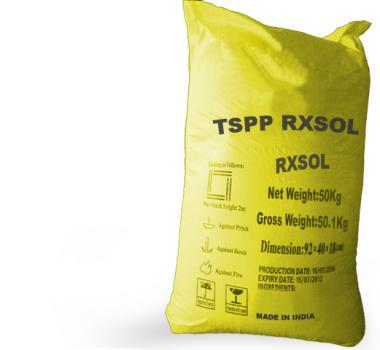 TSP supplier, Tri Sodium Phosphate
Tri Sodium Phosphate TSP supplier in Muscat Oman, Sharjah, Dubai, Abu dhabi, Ajman, Diera, Fujairah UAE Middle East, Mumbai, Navi Mumbai MIDC, Panvel, Taloja MIDC, Gandhidham, Chennai, Ennore, Visakhapatnam, Kolkata, Howrah, Varanashi
Free Delivery / Supply Locations :
Oman, Bahrain, Abu Dhabi, Ajman, Al Ain, Dubai, Ras Al-Khaimah, Ras al Khaimah, Fujairah, Sharjah, Umm Al Quwain, Fujairah, Ruwais, Mina (Port) Zayed, Khalifa Port, Kizad, Port Rashid, Jebel Ali Port, DP WORLD, Jebel Ali Free Zone, Khor Fakkan Container Terminal, Port Rashid, Jebel Ali Port, Mina Kalid Port, Khor Fhakan Port ( Khawr Fakkan, Khawr al-Fakkan ), Sharjah Creek, Ajman, Port of Hamriyah, Mina Zayed Port, Mussafah port, Khalifa Port, Umm al-Nar Port, Um Al Quwain Port, Saqr Port, Port of Fujairah, Dibba Port, Jebel Dhanna, Mina Al Hamriya, Mina Rashid, All United Arab Emirates