Available Packing Sizes:
500 Gram, 1 Kg, 5, 10, 25 Kg, export quality products are available at Mumbai, Kolkata, Chennai, Visakhapatnam, Gandhidham, Fujairah, Dubai. We are also keeping ready stock of other iodine base product which includes Potassium iodide, Potassium Iodate, Ammonium Molybdate, Sodium Molybdate, Methyl, Iodide, Sodium Iodide etc.
Sodium molybdate, Na2MoO4, is useful as a source of molybdenum. We are supplier and exporter of Sodium Molybdate. Our various standard size and packing enable us to reach all field sector and manufacturing demand. Sodium Molybdate is one of the most useful chemicals in the chemicals sectpr, agricultural sector and even in the water treatment sector. We are sodium molybdate suppliers in Mumbai, Gandhidham, Kandla, Kolkata, Howrah, Vishakhapatnam, Chennai, Tuticorin. We are sodium molybdate exporters in Fujairah, Dubai, Oman. Contact us to buy premium quality purest grade sodium molybdate in India.
Product Application:
Our range of molybdenum salt includes molybdenum salt powder, ammonium molybdate, sodium molybdate, molybdic acid and molybdenum trioxide. Useful as a source of molybdenum, our composition of sodium molybdenum is often found as dehydrate. Its accurate composition and purity makes its utility in the following areas Uses Used in biochemistry and medicinal chemistry to track various organic chemicals that are colorless after a chromatographic procedure, which it always stains blue As a fertilizer It is used for water treatment. It is used in industry for corrosion inhibition.
The agriculture industry uses 1 million pounds per year as a fertilizer. In particular, its use has been suggested for treatment of whiptail in broccoli and cauliflower in molybdenum-deficient soils. However, care must be taken because at a level of 0.3 ppm sodium molybdate can cause copper deficiencies in animals, particularly cattle.
Sodium molybdate is used in industry for corrosion inhibition, as Sodium molybdate is a non-oxidizing anodic inhibitor. The addition of sodium molybdate significantly reduces the nitrite requirement of fluids inhibited with nitrite-amine, and improves the corrosion protection of carboxylate salt fluids.
In industrial water treatment applications where galvanic corrosion is a potential due to bimetallic construction, the application of sodium molybdate is preferred over sodium nitrite. Sodium molybdate has the advantage in that the dosing of lower ppm's of molybdate allow for lower conductivity of the circulating water. Sodium molybdate at levels of 50-100 ppm offer the same levels of corrosion inhibition that sodium nitrite at levels of 800+ ppm. By utilizing lower concentrations of sodium molybdate, conductivity is kept at a minimum and thus galvanic corrosion potentials are decreased.
Product Dose:
White crystaline powder.  Sodium Molybdate also used in agricultural industry uses large quantities of sodium molybdate as fertilizer, particularly on vegetables such as broccoli and cauliflower. It is also fed to some cattle to help treat copper deficiencies. As a result of its use on food products you consume, trace amounts of sodium molybdate may end up in the food supply. 
Sodium Molybdate also used as corrosion Inhibitor in Coolant.
Product Note:
We are Importers, Manufacturers and Exporters of Pigments, Pigment Intermediates and Dyes in India since 1995. Kindly share your requirement of Sodium Molybdate and Ammonium Molybdate on a regular basis from our plant. 
Product Technical Specification:
Sodium Molybdate Specification :
Molecular Formula
NA2MOO4.2H2O
CAS No
10102-40-6
Molecular Weight
241.95
Appearance 
White crystalline powder

Assay

98 - 99.5% Min
Chloride (Cl) 
≤ 0.005%
Phosphate(PO4) 
≤ 0.05%
Sulfate
≤ 0.15%
Ammonium (NH4)
≤ 0.001%
Heavy Metal (Pb)
≤ 0.001%
 
Remarks:
leading Indian Manufacturers of Sodium Molybdate, Ammonium Molybdate and Molybdenum Trioxide.
Sodium Molybdate is Roasted Molybdenum oxide/Canada/USA/ Belgium.
Our other valuable molybednum product list is as follows :::
Sodium Molybdate
Ammonium Para / Hepta Molybdate
Ammonium Di Molybdate
Ammonium Tetra Molybdate
Molybdenum Trioxide
Ferrous Fumarate (IP  / BP / USP / EP) 
Fumaric Acid (IP / USP)
Ferrous Sulphate Heptahydrate (IP / BP)
Dried Ferrous Sulphate (IP / BP / USP) 
Zinc Sulphate Heptahydrate (IP / BP) 
Zinc Sulphate Monohydrate
Dried Ferrous Sulphate Tech / Feed Grade / Pure Grade
Ferrous Sulphate Heptahydrate Tech Grade  / Agro 
Ammonium Sulphate Tech / Agri. Grade
Magnesium Sulphate Heptahydrate/Tech/Agro
Manganese Sulphate Tech / LR Grade
Copper Sulphate Pentahydrate Tech / LR Grade
Dried Magnesium Sulphate
Zinc Sulphate Heptahydrate Tech 21%
Zinc Sulphate Monohydrate 33%, 28%
Boron 11%, 15%, 21%, Cobalt Sulphate
Sodium Acetate, Sodium Sulphate
Dicalcium Phosphate
Tricalcium Phosphate
Nickel Sulphate
Chromium Chloride, Sodium thiosulfate
Ammonium Molybdate
Sulphur
All the above products are available in different grades like AR/LR/ACS/TECHNICAL with different purity levels and concentrations.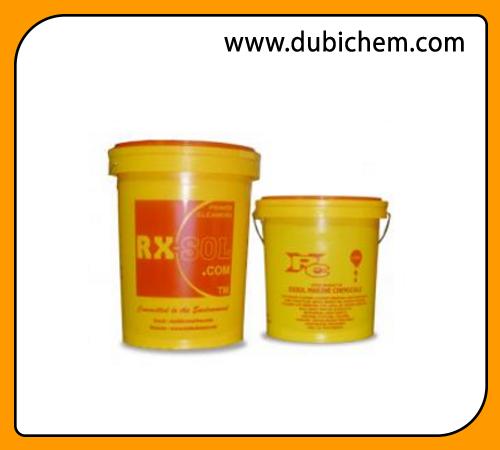 sodium molybdate supplier in Mumbai, sodium molybdate supplier in Kolkata, sodium molybdate supplier in Howrah, sodium molybdate supplier in Gandhidham, sodium molybdate supplier in Kandla, sodium molybdate supplier in Vishakhapatnam, sodium molybdate supplier in Chennai, sodium molybdate supplier in Fujairah, sodium molybdate supplier in Oman, sodium molybdate exporter in India, sodium molybdate exporter in Mundra
Sodium Molybdate supplier in Mumbai, Gandhidham, Fujairah, Chennai, Dubai, Kolkata, Abudhabi, Navi Mumbai MIDC, Ajman, Visakhapatnam, Sharjah. We are most popular sodium molybdate supplier in India as well as in Middle East.
Feel free to ask for small packing LR grade of sodium Molybdate as well as technical grade of Sodium molybdate in Large Packing.
Free Delivery / Supply Locations :
Oman, Bahrain, Abu Dhabi, Ajman, Al Ain, Dubai, Ras Al-Khaimah, Ras al Khaimah, Fujairah, Sharjah, Umm Al Quwain, Fujairah, Ruwais, Mina (Port) Zayed, Khalifa Port, Kizad, Port Rashid, Jebel Ali Port, DP WORLD, Jebel Ali Free Zone, Khor Fakkan Container Terminal, Port Rashid, Jebel Ali Port, Mina Kalid Port, Khor Fhakan Port ( Khawr Fakkan, Khawr al-Fakkan ), Sharjah Creek, Ajman, Port of Hamriyah, Mina Zayed Port, Mussafah port, Khalifa Port, Umm al-Nar Port, Um Al Quwain Port, Saqr Port, Port of Fujairah, Dibba Port, Jebel Dhanna, Mina Al Hamriya, Mina Rashid, All United Arab Emirates