It is a highly concentrated water - based cleaner for use in hold cleaning and general digressing. It contains wetting agents,penetrating agents & alkaline materials with heavy molecular surfactants.May be applied by brush, hand spray and by high and low pressure washing machines.   
Product Application:
For degreasing and removal of residues of mimerals oil , coal stain and soot from surface.
Product Dose:
Refer to technical datasheet.
Product Note:
Not suitable for use with soft metal like aluminium, magnesium and zinc silicate coatings
Product Technical Specification: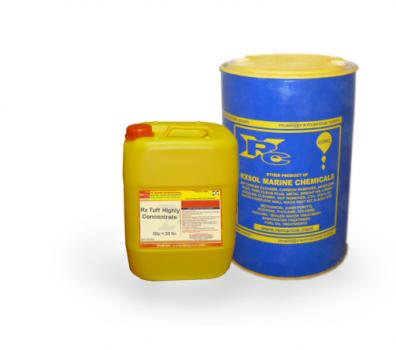 Free Delivery / Supply Locations :
Oman, Bahrain, Abu Dhabi, Ajman, Al Ain, Dubai, Ras Al-Khaimah, Ras al Khaimah, Fujairah, Sharjah, Umm Al Quwain, Fujairah, Ruwais, Mina (Port) Zayed, Khalifa Port, Kizad, Port Rashid, Jebel Ali Port, DP WORLD, Jebel Ali Free Zone, Khor Fakkan Container Terminal, Port Rashid, Jebel Ali Port, Mina Kalid Port, Khor Fhakan Port ( Khawr Fakkan, Khawr al-Fakkan ), Sharjah Creek, Ajman, Port of Hamriyah, Mina Zayed Port, Mussafah port, Khalifa Port, Umm al-Nar Port, Um Al Quwain Port, Saqr Port, Port of Fujairah, Dibba Port, Jebel Dhanna, Mina Al Hamriya, Mina Rashid, All United Arab Emirates