Available Packing Sizes:
1, 5, 10, 20, 25 Kg JAR available for Automobiles cleaning and maintenance Industries. Mail us to get Factory sale price in Mumbai, Fujairah, Kolkata, Chennai, Kandla.
POWDERED WASH SOAP HIGH SUDSING is the popular product for vehicles wash. Its effective cleaning and shining formula make it more popular in Automobile cleaning and washing industries.
Product Application:
For the best results, wash vehicles in a protected or shady area—not in the hot sun. Use 1 to 4 ounces of detergent per gallon of warm or hot water. Spray, mop or sponge the cleaner solution onto the wet vehicle and allow to act for several minutes. Rinse thoroughly with clean water. To avoid streaking, always start washing the lower soiled surfaces and move to upper surfaces. 
Product Dose:
For open-top drum mixing use 1 to 2 pounds per 50 gallons of soft water.
This powdered car wash detergent may also be used in automatic washers.  Use 1 to 3 ounces per gallon of water in the wash tank or follow the instructions provided by the equipment manufacturer
Product Technical Specification:
CAUTION: Harmful if swallowed. Contains phosphates and other water softening agents. Avoid contact with eyes or mucous membranes and prolonged contact with skin.
FIRST AID:
External - Flush with water.
Eyes - Flush with plenty of cool water for at least 15 minutes and obtain immediate medical attention.
Internal: Give several glasses of water, followed with citrus fruit juice.  Call a physician immediately.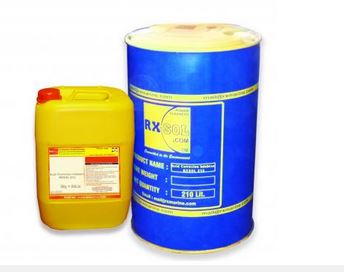 Free Delivery / Supply Locations :
Oman, Bahrain, Abu Dhabi, Ajman, Al Ain, Dubai, Ras Al-Khaimah, Ras al Khaimah, Fujairah, Sharjah, Umm Al Quwain, Fujairah, Ruwais, Mina (Port) Zayed, Khalifa Port, Kizad, Port Rashid, Jebel Ali Port, DP WORLD, Jebel Ali Free Zone, Khor Fakkan Container Terminal, Port Rashid, Jebel Ali Port, Mina Kalid Port, Khor Fhakan Port ( Khawr Fakkan, Khawr al-Fakkan ), Sharjah Creek, Ajman, Port of Hamriyah, Mina Zayed Port, Mussafah port, Khalifa Port, Umm al-Nar Port, Um Al Quwain Port, Saqr Port, Port of Fujairah, Dibba Port, Jebel Dhanna, Mina Al Hamriya, Mina Rashid, All United Arab Emirates