p-Xylene is a colorless, flammable liquid that is insoluble in water with the chemical formula C8H10 or C6H4(CH3)2 , Suitable for TANK WASH
Product Application:
CAS No 1330-20-7. Purified and filtered to deliver a high quality, consistent product. High solvency factor ensures quick and complete clearing/dewaxing. Free of impurities and water.
Product Technical Specification:
Physical state and appearance
Liquid. (Liquid.)
Odor
Not available
Taste
Not available
Molecular Weight
106.17 g/mole
Color
Colorless
pH (1% soln/water)
Not applicable
Boiling Point
138°C (280.4°F)
Melting Point
12°C (53.6°F)
Critical Temperature
Not available
Specific Gravity
0.86 (Water = 1)
Vapor Pressure
9 mm of Hg (@ 20°C)
Vapor Density
3.7 (Air = 1)
Volatility
Not available
Odor Threshold
0.62 ppm
Water/Oil Dist. Coeff
Not available
Ionicity (in Water)
Not available
Dispersion Properties
See solubility in water,
methanol, diethyl ether.
Solubility
Easily soluble in methanol,
diethyl ether. Insoluble in
cold water, hot water.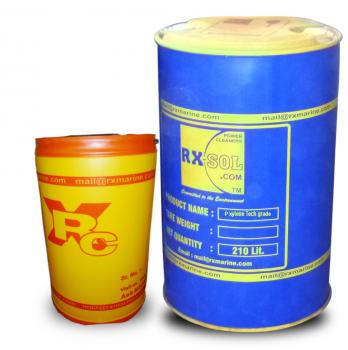 Xylene supplier in Sikka, Kandla, Mundra, Mumbai, JNPT, GOA, Manglore, Chennai - ennore, Visakhapatnam - Gangavaram, Kolkata - Haldia - Buz Buj, Paradipa, Fujairah, Dubai, Sharjah, Abu Dhabi.
Free Delivery / Supply Locations :
Oman, Bahrain, Abu Dhabi, Ajman, Al Ain, Dubai, Ras Al-Khaimah, Ras al Khaimah, Fujairah, Sharjah, Umm Al Quwain, Fujairah, Ruwais, Mina (Port) Zayed, Khalifa Port, Kizad, Port Rashid, Jebel Ali Port, DP WORLD, Jebel Ali Free Zone, Khor Fakkan Container Terminal, Port Rashid, Jebel Ali Port, Mina Kalid Port, Khor Fhakan Port ( Khawr Fakkan, Khawr al-Fakkan ), Sharjah Creek, Ajman, Port of Hamriyah, Mina Zayed Port, Mussafah port, Khalifa Port, Umm al-Nar Port, Um Al Quwain Port, Saqr Port, Port of Fujairah, Dibba Port, Jebel Dhanna, Mina Al Hamriya, Mina Rashid, All United Arab Emirates