Available Packing Sizes:
We are keeping ready stock of materials in 1, 5, 10, 20, 25, 50, 210 Ltrs. Share your inquiry to get factory sale discounted price.
RXSOL Liquid Surface Cleaner a powerful cleaner of grease and grime. Suitable for most hard surfaces including floors and walls. RXSOL Liquid  Surface Cleaner can be applied on materials like metal, glass, ceramics, vinyls, Railway Floor and most plastics. Rxsol Liquid Surface Cleaner can be used, for example, to clean and degrease machine components in the course of maintenance work.
Product Technical Specification: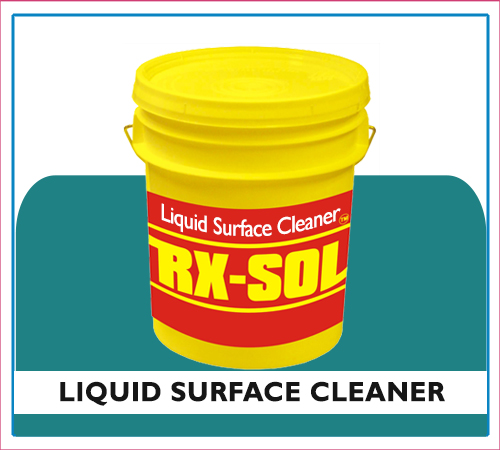 Free Delivery / Supply Locations :
Oman, Bahrain, Abu Dhabi, Ajman, Al Ain, Dubai, Ras Al-Khaimah, Ras al Khaimah, Fujairah, Sharjah, Umm Al Quwain, Fujairah, Ruwais, Mina (Port) Zayed, Khalifa Port, Kizad, Port Rashid, Jebel Ali Port, DP WORLD, Jebel Ali Free Zone, Khor Fakkan Container Terminal, Port Rashid, Jebel Ali Port, Mina Kalid Port, Khor Fhakan Port ( Khawr Fakkan, Khawr al-Fakkan ), Sharjah Creek, Ajman, Port of Hamriyah, Mina Zayed Port, Mussafah port, Khalifa Port, Umm al-Nar Port, Um Al Quwain Port, Saqr Port, Port of Fujairah, Dibba Port, Jebel Dhanna, Mina Al Hamriya, Mina Rashid, All United Arab Emirates