Available Packing Sizes:
5, 10, 20, 25, 50, 210 Ltr Liquid soap available for Industrial and commercial use.
Concentrate Liquid soap manufacturer and supplier on best price in India and Middle East. We are also providing liquid soap also with customized private labeling option to our customers from many years.
Product Application:
Liquid soap can be utilize for multi purpose cleaning action as cleaning soap and detergent . Our Liquid Soap is highly-foaming mixture of surfactants with oil grease dissolving property.
Product Technical Specification: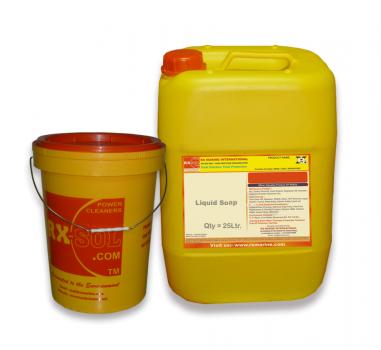 Free Delivery / Supply Locations :
Oman, Bahrain, Abu Dhabi, Ajman, Al Ain, Dubai, Ras Al-Khaimah, Ras al Khaimah, Fujairah, Sharjah, Umm Al Quwain, Fujairah, Ruwais, Mina (Port) Zayed, Khalifa Port, Kizad, Port Rashid, Jebel Ali Port, DP WORLD, Jebel Ali Free Zone, Khor Fakkan Container Terminal, Port Rashid, Jebel Ali Port, Mina Kalid Port, Khor Fhakan Port ( Khawr Fakkan, Khawr al-Fakkan ), Sharjah Creek, Ajman, Port of Hamriyah, Mina Zayed Port, Mussafah port, Khalifa Port, Umm al-Nar Port, Um Al Quwain Port, Saqr Port, Port of Fujairah, Dibba Port, Jebel Dhanna, Mina Al Hamriya, Mina Rashid, All United Arab Emirates