Hydrochloric Acid 34% /  Extra Pure Hydrochloric Acid 36% Hydrochloric Acid 33% Exporter from Mumbai , India
Hydrochloric acid is an important and widely used chemical. The largest end uses for hydrochloric acid are steel pickling, oil well acidizing, food manufacturing, producing calcium chloride, and ore processing. 
Also used for catalyst regeneration, pH control, regeneration of ion exchange resins 
Product Technical Specification:
Product Specification:
| | |
| --- | --- |
| Product Number: | 258148 |
| CAS Number: | 7647-01-0 |
| MDL: | MFCD00011324 |
| Formula: | HCl |
| Formula Weight: | 36.46 g/mol |
TEST 

Specification

Appearance (Clarity)

Clear

Appearance (Color)

Colorless

Appearance (Form)

Liquid

Free from Suspended Matter or Sediment Color Test

<_ apha="">

Titration with NaOH

<_ ppm="">

Arsenic (As)

<_ ppm="">

Bromide

<_>

Iron (Fe)

<_ ppm="">

Heavy Metals (as Pb)

<_ ppm="">

Sulfate

<_ ppm="">

Residue on Ignition (ppm)

<_ ppm="">

Extractable Organic Substance  Not Greater Than 5 ppm

Pass

Free Chlorine

<_ ppm="">

Ammonium

<_ ppm="">

Sulfite (ppm)

<_ ppm="">

Meets ACS Requirements 10th Edition

Current ACS Specification

Storage Life

 3 Years

 
Remarks:
First Aid
Eye Contact - The eyes should be immediately flushed with large amounts of water continuously for at least 15 minutes. Get immediate medical attention. It is necessary to hold the eyelids apart while flushing to ensure complete irrigation of the eye. Washing eyes within several seconds is essential to achieve maximum effectiveness. A delay of a few moments or incomplete washing can result in partial or permanent blindness. Never attempt to neutralize hydrochloric acid in the eyes with chemicals. Do not apply oils or ointments unless specifically prescribed by a physician.
Skin Contact - Flush the area of contact with large amounts of water. Contaminated clothing should be removed while underneath a safety shower. Get immediate medical attention. Do not attempt to neutralize the acid with alkaline solutions. No oils or ointments should be applied unless specified by a physician.
Inhalation – Remove individual to fresh air and get immediate medical attention. In cases of severe exposure, humidified oxygen should be administered by someone medically trained to administer oxygen. If respiration or pulse has stopped, have a trained person administer Basic Life Support (Cardio-Pulmonary Resuscitation and/or Automatic External Defibrillator) and CALL FOR EMERGENCY SERVICES IMMEDIATELY.
Ingestion - Get immediate medical attention. If individual is a fully conscious, give large amount of water. Do not use sodium bicarbonate in an attempt to neutralize the acid. Do not induce vomiting. Never give anything by mouth to an unconscious person.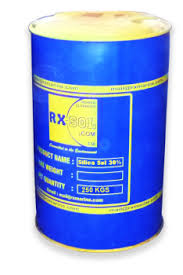 Free Delivery / Supply Locations :
Oman, Bahrain, Abu Dhabi, Ajman, Al Ain, Dubai, Ras Al-Khaimah, Ras al Khaimah, Fujairah, Sharjah, Umm Al Quwain, Fujairah, Ruwais, Mina (Port) Zayed, Khalifa Port, Kizad, Port Rashid, Jebel Ali Port, DP WORLD, Jebel Ali Free Zone, Khor Fakkan Container Terminal, Port Rashid, Jebel Ali Port, Mina Kalid Port, Khor Fhakan Port ( Khawr Fakkan, Khawr al-Fakkan ), Sharjah Creek, Ajman, Port of Hamriyah, Mina Zayed Port, Mussafah port, Khalifa Port, Umm al-Nar Port, Um Al Quwain Port, Saqr Port, Port of Fujairah, Dibba Port, Jebel Dhanna, Mina Al Hamriya, Mina Rashid, All United Arab Emirates