Diethylene Glycol Solventis Supplier, Distributor and exporter. We are the stockist in small packing as  well as in full bulk to distribute  Di Ethylene Glycol across the Local market and Global Export Markets.
Product Application:
Diethylene glycol (DEG) is a sweet-tasting, colorless, nonodoriferous, hygroscopic liquid commonly used in the commercial preparation of antifreeze, brake fluid, cigarettes, and some dyes.
Also Diethylene Glycol (DEG) is a clear liquid that can be used as a solvent for lacquer, paint and varnish, coupling printing inks, and water-based coating.
Product Dose:
Also known as DEG, 2,2-oxydiethanol and glycol ether ether diglycol.
Product Technical Specification:
Description: Diethylene Glycol
Test Description

Specification Limits

Min. Max.

Unit

of Measure

Test

Method

Diethylene Glycol

99.5

%(w/w)

Water

0.1

%(w/w)

Acidity (as acetic acid)

0.005

%(w/w)

Iron

0.5

ppm

Ash

0.005

%(w/w)

Appearance

Clear

Visual

Specific Gravity 20/20oC

1.117

1.119

Distillation Range at 760 mm Hg

242

250

oC
| | | |
| --- | --- | --- |
| CAS number  | : | 111-46-6 |
| Molecular Formula | : | C4H10O3 |
| Formula  | : | CH2OHCH2OCH2CH2OH |
| Odour   | : | PRACTICALLY ODOURLESS |
| Solubility in water   | : | COMPLETE |
| Density   | : | 1.118   at 20   oC |
| Boiling point  | : | 245oC |
| Melting point  | : | -7 oC |
| Viscosity  | : | 30 cp at 25 oC |
| Flashpoint   | : | 124 oC |
| Explosive limits    | : | 1.6 – 10.8 Vol% |
| Vapour pressure   | : | .01 mbar at 20 oC |
| Skin absorption/irritation       | : | YES |
| TLV       Country   | : |   |
| Pollution category    1994     | : | D |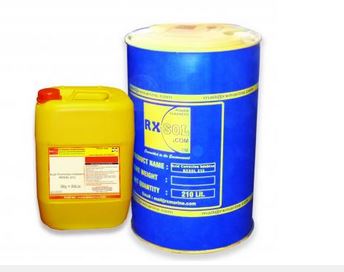 DEG Di Ethylene Glycol Exporter, Importer and supplier in Kuwait, Muscat Oman, Fujairah Middle East UAE, Mumbai India, Sohar, Sharjah, Barka, Abudhabi, Ajman, Dubai, Navi Mumbai, Kolkata, Chennai, Vizag Visakhapatnam, Gandhidham Gujrat, Haldia, TATA Ranchi, Varanashi, CANADA
Free Delivery / Supply Locations :
Oman, Bahrain, Abu Dhabi, Ajman, Al Ain, Dubai, Ras Al-Khaimah, Ras al Khaimah, Fujairah, Sharjah, Umm Al Quwain, Fujairah, Ruwais, Mina (Port) Zayed, Khalifa Port, Kizad, Port Rashid, Jebel Ali Port, DP WORLD, Jebel Ali Free Zone, Khor Fakkan Container Terminal, Port Rashid, Jebel Ali Port, Mina Kalid Port, Khor Fhakan Port ( Khawr Fakkan, Khawr al-Fakkan ), Sharjah Creek, Ajman, Port of Hamriyah, Mina Zayed Port, Mussafah port, Khalifa Port, Umm al-Nar Port, Um Al Quwain Port, Saqr Port, Port of Fujairah, Dibba Port, Jebel Dhanna, Mina Al Hamriya, Mina Rashid, All United Arab Emirates