SOFT WHITE COLOUR TOWEL , WITH MAX. SOAKING NATURE .
Product Application:
* We offer fine quality 100% Cotton Wiping Rags that are low lint, smooth and highly absorbent.
* Used in all types of businesses and industries including painting and refinish work, janitorial and industrial sites, car and boat dealers, airlines.
 
Product Dose:
Size: 40cm x 40 cm and 35cm x 40 cm.
Custom Size is also available.
Packing: 50 to 200 kgs compressed bale packing. 
Also frequently used in manufacturing, car washes, furniture manufacturing and hair salons.
 
Product Technical Specification: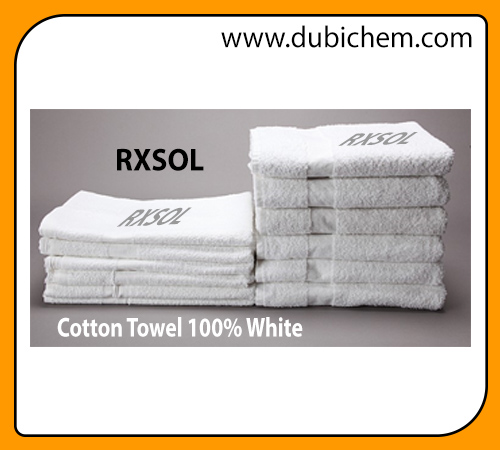 Free Delivery / Supply Locations :
Oman, Bahrain, Abu Dhabi, Ajman, Al Ain, Dubai, Ras Al-Khaimah, Ras al Khaimah, Fujairah, Sharjah, Umm Al Quwain, Fujairah, Ruwais, Mina (Port) Zayed, Khalifa Port, Kizad, Port Rashid, Jebel Ali Port, DP WORLD, Jebel Ali Free Zone, Khor Fakkan Container Terminal, Port Rashid, Jebel Ali Port, Mina Kalid Port, Khor Fhakan Port ( Khawr Fakkan, Khawr al-Fakkan ), Sharjah Creek, Ajman, Port of Hamriyah, Mina Zayed Port, Mussafah port, Khalifa Port, Umm al-Nar Port, Um Al Quwain Port, Saqr Port, Port of Fujairah, Dibba Port, Jebel Dhanna, Mina Al Hamriya, Mina Rashid, All United Arab Emirates