A water base non-ionic detergent derived from citrus fruits.. It is a non-toxic  oleophobic oil and mildly alkaline cleaner.
Product Application:
For degreasing engine and metal components. Use in garages, sevice stations, workshops, engineeiring, ect
Directions
HEAVY DUTY DEGREASING: Use undiluted mop or spray on. Brush if necessary to loosen impacted grease and dirt. Rinse thoroughly with water. GENERAL CLEANING/DEGREASING: Dilute with up to 10 parts warm water. Mop or scrub as necessary to remove soilage. Seville Degreaser is suitable for use with suction dryers. Always rinse thoroughly with clean water after use.
Product Technical Specification:
Technical

 

 

Composition

 

An aqueous blend of natural citrus oils and biodegradable surfactants

 

Appearance

 

Clear liquid

 

Colour

 

Amber

 

Cloud Point

 

>60

 

Density

 

0.998

 

pH

 

9.5

 

Fragrance

 

Citrus

 

Stability

 

2 years in a unopened container
Biodegradability

All surfactants contained in RXSOL Products meet the requirements of the EU Detergent Directive 2005 – 2004/648/EC. This requires all surfactants to break down both quickly and completely into harmless material such as CO2 and water.

 

 

 

 

 

Flashpoint

 

>100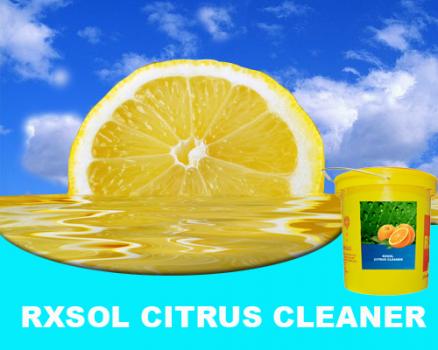 Free Delivery / Supply Locations :
Oman, Bahrain, Abu Dhabi, Ajman, Al Ain, Dubai, Ras Al-Khaimah, Ras al Khaimah, Fujairah, Sharjah, Umm Al Quwain, Fujairah, Ruwais, Mina (Port) Zayed, Khalifa Port, Kizad, Port Rashid, Jebel Ali Port, DP WORLD, Jebel Ali Free Zone, Khor Fakkan Container Terminal, Port Rashid, Jebel Ali Port, Mina Kalid Port, Khor Fhakan Port ( Khawr Fakkan, Khawr al-Fakkan ), Sharjah Creek, Ajman, Port of Hamriyah, Mina Zayed Port, Mussafah port, Khalifa Port, Umm al-Nar Port, Um Al Quwain Port, Saqr Port, Port of Fujairah, Dibba Port, Jebel Dhanna, Mina Al Hamriya, Mina Rashid, All United Arab Emirates