WASH SOAPS HIGH FOAMING
A highly concentrated liquid cleaning formulation containing wetting agents, detergents, and water conditioners for fast penetration and break-up of accumulated soil and grime. Safe guards both truck and car finishes. Will not streak or dull waxed surfaces.  Completely safe on all finishes, chrome, rubber, glass, plastics, metal, and aluminum. Will not deteriorate moldings around windshields and doors. Contains no harmful alkalis or solvents.
Product Application:
For light duty cleaning, use 1/4 oz. per gallon of water.   For heavy-duty truck washing, use 1 to 2 oz. per gallon of water.  For use in a air injected foaming brush use, 2 oz. per gallon of water.  Apply to surface with wash mitt or soft brush covering the entire surface then rinse with clear cool water
Product Note:
         ADVANTAGES
·        Removes road film, insect stains, oil and traffic films, mud, exhaust film and salt.
·        Rinses and air dries freely without streaking or dulling finishes.
·        Penetrates and suspends accumulated soil and grime.
·        Safe on all finishes including aluminum, glass and plastic.
·        Concentrated for high dilution.
·        Contains no salt for thickening, disperses readily
AREAS OF USE
·        TRUCK FLEETS
·        AUTO & TRUCK RENTAL AGENCIES
·        BUS & TAXI FLEETS
·        CAR WASHES
·        CITY & COUNTY GARAGES
·        GOLF COURSES
·        DELIVERY FLEETS, BOTTLING COMPANIES
·        EQUIPMENT COMPANIES
·        FARM IMPLEMENT DEALERS
·        USED CAR DEALERSHIPS
·        AIRCRAFT DEALERS, BOAT DEALERS
Product Technical Specification:
| | |
| --- | --- |
| Properties |   |
| Color | Blue |
| Toxicity | Low |
| Wetting Ability | Excellent |
| Detergency | Excellent |
| Foaming | Excellent |
| Biodegradability | Yes |
| Storage Stability | 1 Year |
| Corrosion Factor | None |
| Flash Point | None |
| Solubility in Water | 100% |
| pH | 7-8 |
| Odor | Citrus |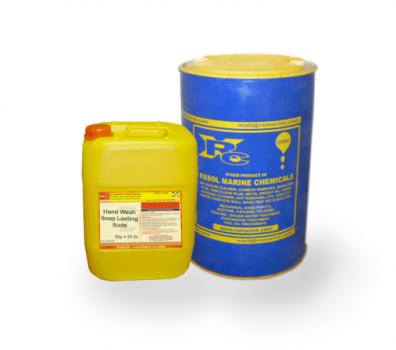 Free Delivery / Supply Locations :
Oman, Bahrain, Abu Dhabi, Ajman, Al Ain, Dubai, Ras Al-Khaimah, Ras al Khaimah, Fujairah, Sharjah, Umm Al Quwain, Fujairah, Ruwais, Mina (Port) Zayed, Khalifa Port, Kizad, Port Rashid, Jebel Ali Port, DP WORLD, Jebel Ali Free Zone, Khor Fakkan Container Terminal, Port Rashid, Jebel Ali Port, Mina Kalid Port, Khor Fhakan Port ( Khawr Fakkan, Khawr al-Fakkan ), Sharjah Creek, Ajman, Port of Hamriyah, Mina Zayed Port, Mussafah port, Khalifa Port, Umm al-Nar Port, Um Al Quwain Port, Saqr Port, Port of Fujairah, Dibba Port, Jebel Dhanna, Mina Al Hamriya, Mina Rashid, All United Arab Emirates